Details

Created on Wednesday, 28 March 2012 00:00
Written by Mindset Works
February 2012 Contest Results
We had some terrific entries to February' contest, so we decided to honor the entries of two educators! The Growth Minded Educators of March are: Kirk Kimbrell and Mark Carter, on behalf of the Ministry of Football.
Congratulations to our winners, and thank you to all who participated! Thank you to everyone who participated. We received some fantastic submissions, and will reach out to some of you to discuss ways to share the other entries.
Below are the winning entries to the contest question, "How have you been able to develop partnerships between teachers and parents to support growth mindset thinking in students? What specific strategies have you found to be helpful in communicating and reinforcing one another in this work?":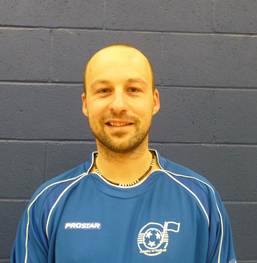 Mark Carter and the Ministry of Football team, London, England
At our last Ministry of Football Holiday Program, we asked parents and children to come up with an objective for the week, something they wanted to be able to do by the end of the week that they couldn't do now (e.g. "improve my shooting at goal in games"). They wrote this on a big piece of paper which we pinned to the communal area. We referred to this as their 'Wall'. At lunch and break-times, each child could write down progress toward their objective. Each afternoon, when parents collected their child, they could see the progress made. We asked parents to praise the effort in trying to achieve rather than the achievement, and told them why we thought this was necessary. Mid-way through the week, we allowed children to write on each other's walls to show that they had noticed effort or progress toward their friend's objective. It was great to see friends as young as 6 years old helping each other to Grow.
Below are some examples of the kids' "walls":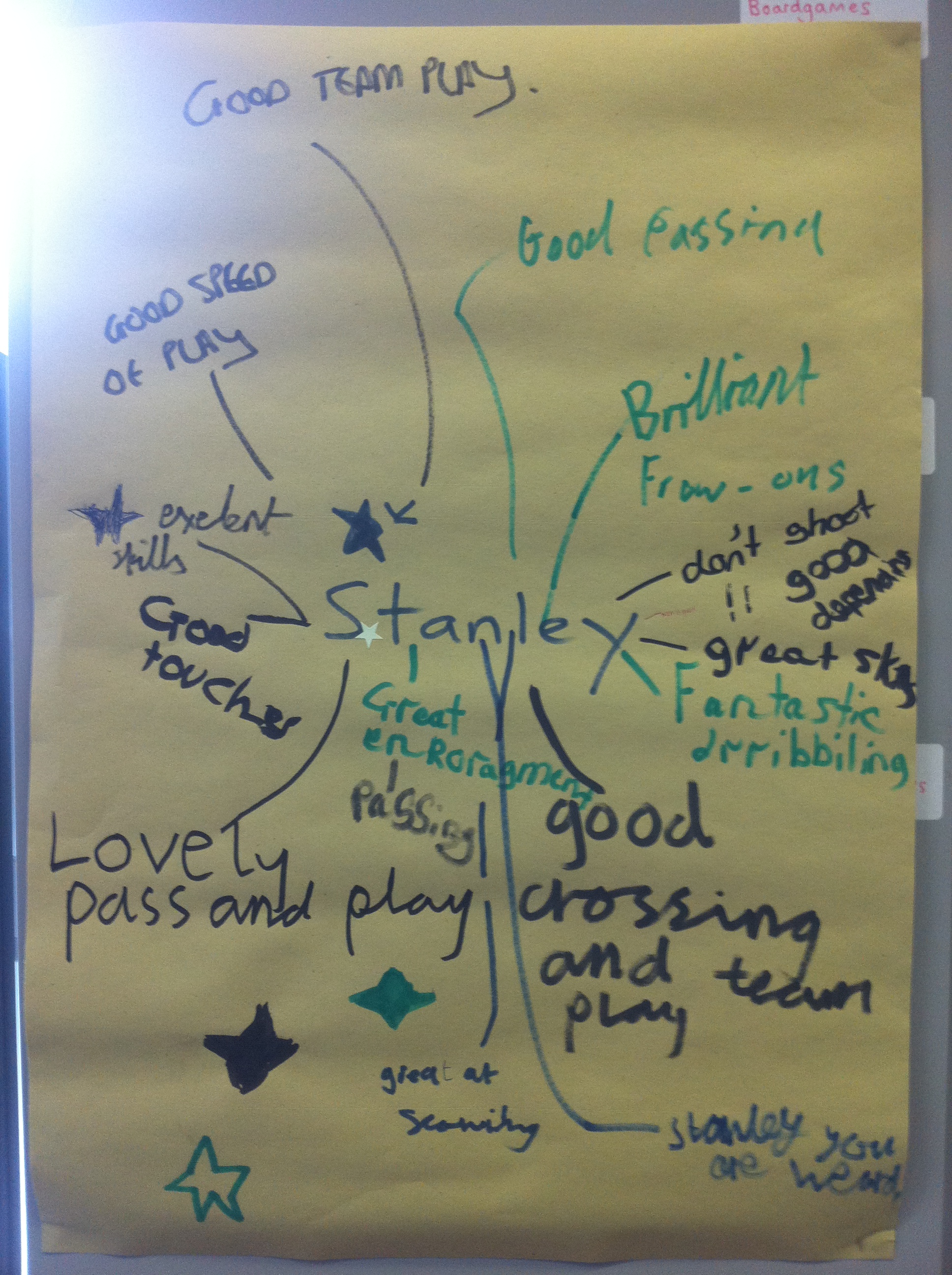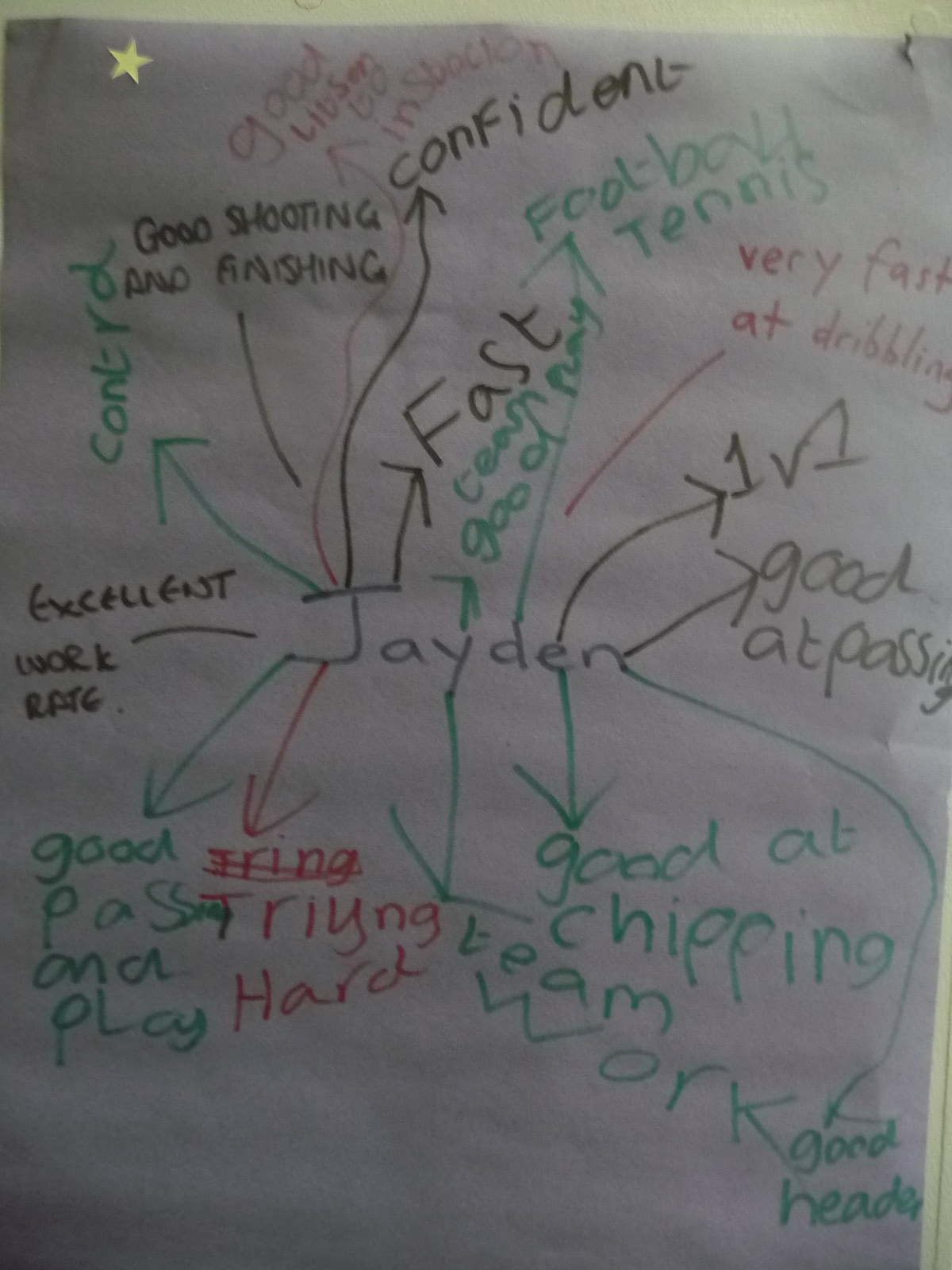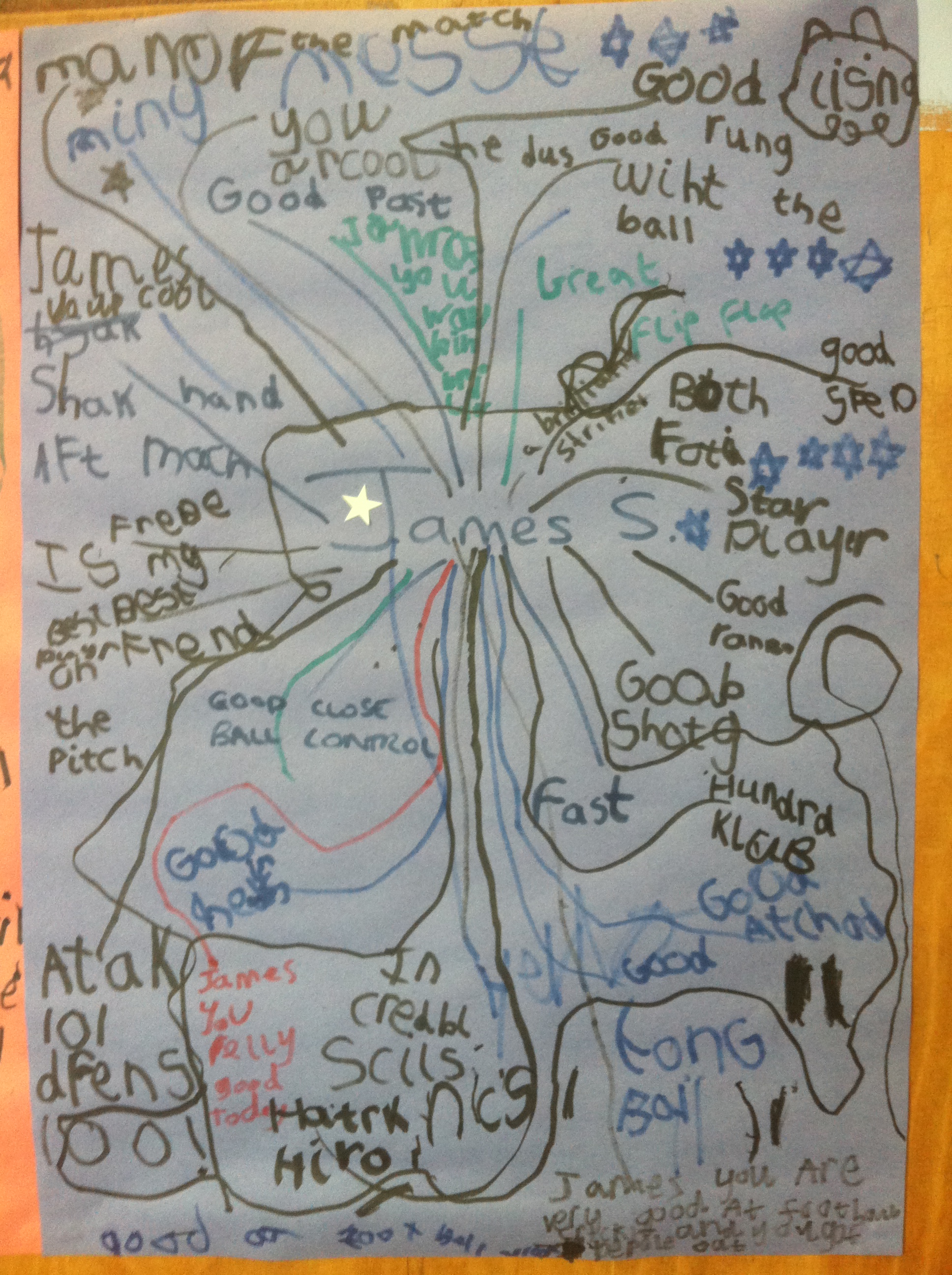 About Mark Carter and the Ministry of Football
Mark is a Director at the Ministry of Football in London, England. The Ministry of Football believes in letting players set their own limits on what they want to achieve and how good they can become. Mark and the Ministry of Football team recognize that it may take many mistakes before a player achieves success, and the coaches encourage all players to experiment with different solutions in order to find answers that they are comfortable with.
---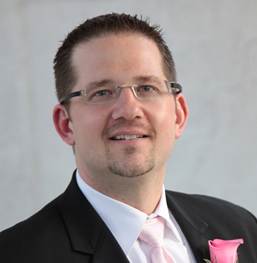 Kirk Kimbrell, School Counselor at Clark County School District, Las Vegas, NV
Narrative therapy, founded by Michael White during the 1970s and 1980s, is used by counselors to help people separate themselves from problem-saturated life stories in order to open space for new views. The theory proposes that people form negative stories that have a negative effect on their lives. Proponents of this theory believe that change occurs when folks deconstruct unproductive stories in order to reconstruct new and more productive ones. I believe in using a narrative approach when working to change the fixed mindset of school stakeholders. As teachers and parents become connected with new life stories involving a growth mindset, they will be able to communicate more effectively with students, thus sending a message that work ethic and growth are valued. By the end of the school year, I intend to develop partnerships between all stakeholders to support growth mindset thinking in our school community by educating stakeholders in constructing new "stories" which involve cultivating new views and incorporating a growth, rather than fixed mindset. 
About Kirk Kimbrell
Kirk Kimbrell works as a school counselor in Las Vegas, Nevada. He has also worked as a teacher, behavior specialist, and marriage & family therapist. Earning a school administration appointment is his next ambition. Kirk brings a "growth mindset" approach to his work and is currently conducting an action research project regarding the topic. Attributable to his education and therapy background, he has a particular interest of how growth mindset pertains to relationships, parenting, and teaching practices. Together with his awesome wife, Kirk's favorite moments to apply growth mindset concepts occur while being a parent to his remarkable three-year-old daughter.